So you're going to hire a marketing agency?
Hiring a marketing agency can lead to great opportunities for your company. Marketing agencies can use their connections, as well as providing expertise and resources to take the burden off your business. But, it's an immense leap of faith, essentially, you are turning over your companies image to complete strangers. It's all about trust and how can you be sure that your entering into a relationship that can be beneficial and honest? Well never fear, we've established a short guide of some things to consider when entering into a partnership with a marketing agency.
The first thing to consider is the image of the company itself. Visit their website and ask yourself a couple of questions. Does it look visually appealing? Is their brand carried in a professional and streamlined manner? Ultimately, the question you want to ask is, is this the way I would like my brand to be look? If you visit a site and red flags start to go off in your head it's probably a good sign they're not the agency for you. They way the agency handles it's own marketing should be the first indicator in the kind of company you are dealing with.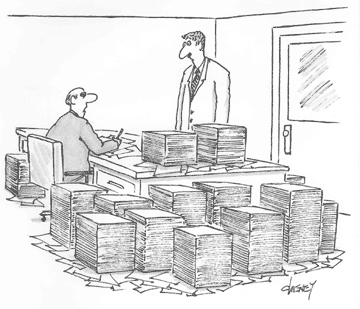 Secondly, you want to look at their track record. You want to be able to see examples of the company's work. Any established agency will have portfolios set up where you can view their clients and the work they've done for them. This is always a good exercise to practice as you can see if the agency is compatible with your business. If you are a small to medium-sized business and the company boasts relationships with Nike and the Home Depot, it may be a lofty ambition. Use portfolios to align yourself with an agency that can best represent you.
You can also use client testimonials to gauge the competency of the agency. Be aware, no company will use defaming testimonials on their site. Taking the extra time to try and get into contact with some of their clients can give you an analytical advantage. Send out some emails, make some phone calls and ask about your potential partner. The more research you do, the better you can understand the agency.
Another thing to consider is accountability. How many times have you involved yourself with a company only to be pushed around from person to person when you only try to get a simple confirmation or question answered. An established well oiled agency will provide you with a dedicated representative that you can remain in contact with and make decisions about propelling your brand forward.
The third thing we would like to bring to your attention is proximity. Although it seems inconsequential in this day and age with the prevalence of emails, being close to your representative and being able to talk to them in person is vital. Meeting with your rep and bouncing ideas off each other is so important when it comes to the creative process and branding. Look for marketing agencies within your area so you can have a competitive advantage.
These are some of the things to look for, if your company's aspirations are to push your brand forward with an agency. Remember, trust is vital and look for qualified and experienced agencies who can be accountable and accessible.