Greetings AdLuge community members! We have another update to let you all get excited about.
We've heard a lot of requests to toggle offline leads into the total lead count. We have now implemented this ability within the Lead Report!
This gives you choice. If you'd like to include your offline marketing efforts you can. If you want to just measure the progress of online marketing efforts only, you can do that too!
The Show/Hide Offline Leads button can be found on the right-hand side of the Lead Report.
Take a look below for a comparison!
Lead Report: Offline Leads Shown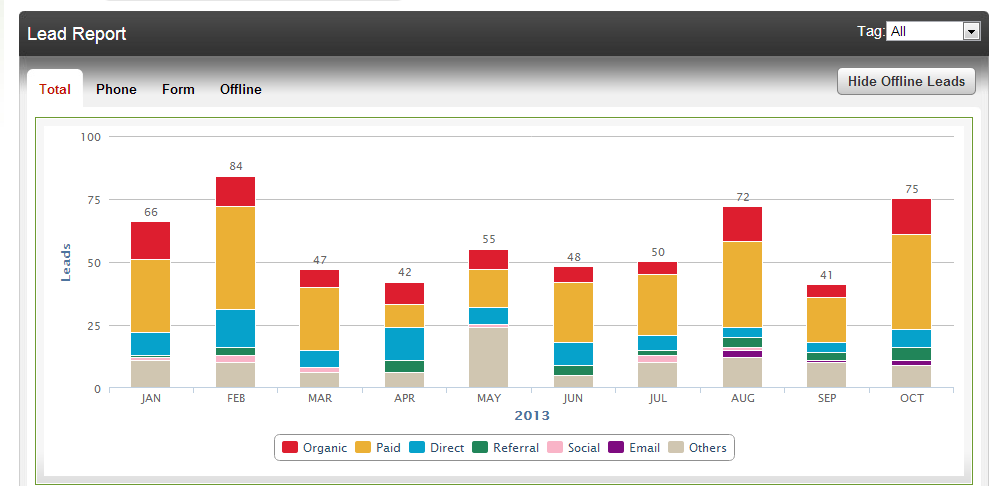 Terminology Update!
We have updated our system terminology so "Source Type" is now labeled as Medium. This should provide additional clarity into where your leads are coming from.
Even More Updates To Come!
We have many more exciting features rolling out within the next couple weeks. Follow us on Facebbok to keep up to date on the newest AdLuge enhancements as they come out!